About the Photographer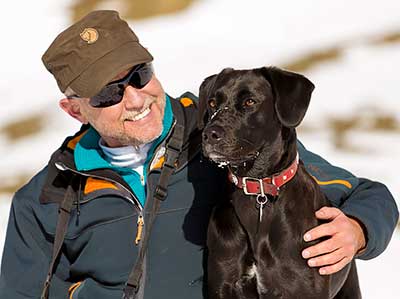 David C Schultz
Some might say you haven't seen the contemporary American West, especially Utah until you've seen it through the eyes of local photographer David C. Schultz. David has made a successful career of capturing the brilliant colors, stunning natural features, and tiniest details of the Western American landscape.
At age 13, David was diagnosed with juvenile a.k.a. Type 1diabetes. Consequently, he was cautioned against pursuing a career that would put him in isolated situations. He was also cautioned against a career where he would be dependent on his eyesight. These warnings prompted him to see as much of the world as he could after finishing school. It was during his extended road trips throughout the U.S. and Canada that Schultz discovered the beauty of the natural world. Soon he owned his first 35mm camera and began to teach himself the art of photography. Over the years he has switched to shooting digital images.
The beginning:
A native of Michigan, David moved to Dallas at age twenty-two and began his career as a fashion photographer. He pursued that line of photography for seven years. His work appeared in advertisements for Neiman Marcus, Joske's, Sanger-Harris, and many fashion and tourism magazines. Following a visit to Utah on assignment in 1987, he returned to Dallas, closed his studio. He then moved to the alpine town of Heber, Utah, where he currently resides. Since moving to Utah, David has concentrated on photographing landscape and wildlife images. His work has appeared in such publications as Travel & Leisure, Snow Country, Cowboys and Indians, Islands, and National Geographic Traveler. He is represented internationally by several stock photo agencies that market his work for advertising, editorial and educational purposes.
The next step:
In 1990, David began producing a series of limited edition prints of his favorite images. In the fall of 1998, he decided to open his gallery, West Light Images, in Park City, Utah. After 13 years of operating that gallery, he decided to close so he could spend more time teaching photography workshops and giving private photo lessons.
Over the past 8 years, David has led many photography tours in Yellowstone National Park. These are limited to two guests on each tour and they've become extremely popular.
David C Schultz was selected to be featured in an ad campaign for Nikon. It was his wildlife images, particularly his work with polar bears, that had been published by National Geographic Books that caught the attention of Nikon. Here is the online video. He was also seen in billboards, TV, and magazine ads for Nikon featuring the brands' flagship camera the Nikon D4.