Christmas in Yellowstone Photography Tour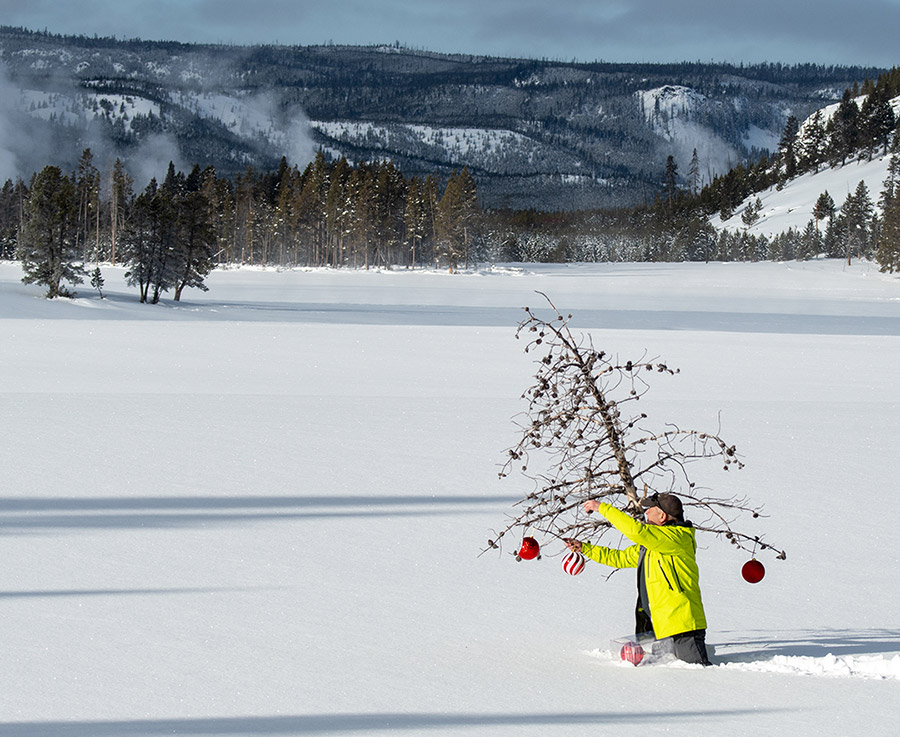 Christmas in Yellowstone Photo Tour for 2023
For years I've driven by this dead white pine in Yellowstone thinking to myself it looked in a way like the Charlie Brown Christmas tree, but of course needed some decorations to complete the image. Finally I purchased some large plastic ornaments and brought them along on one of my Yellowstone photography tours. With the assistance of my guest we managed to hang a few of the bright red balls but the tree was a bit taller than I had thought which made getting the star on top a real challenge. Many of you are thinking "Photoshop" and I have to admit the thought had crossed my mind after several failed attempts. In the end I found out one of my guest was a former cheerleader so she managed to get on her husbands shoulders and…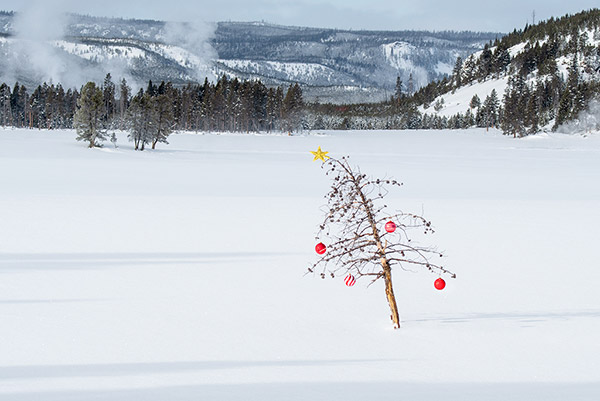 OK, Photoshop was used to get rid of the foot prints.
So, all of that brings me to an announcement of a semi private photography tour in Yellowstone that I've added to this winter's schedule. This is a wonderful tour for a couple looking for something different to do during the Holidays. Decorations optional!
We'll have a private snowcoach that I charter along with driver and guide. You'll have 4 full days of photographing in Yellowstone along with 5 nights lodging and more. Here is a link to the tour description. Please feel free to contact me if you have any questions prior to booking this trip. The dates are Dec. 22-27, 2023.
You might also wish to read the reviews and testimonials from previous guest.
---
You might also like