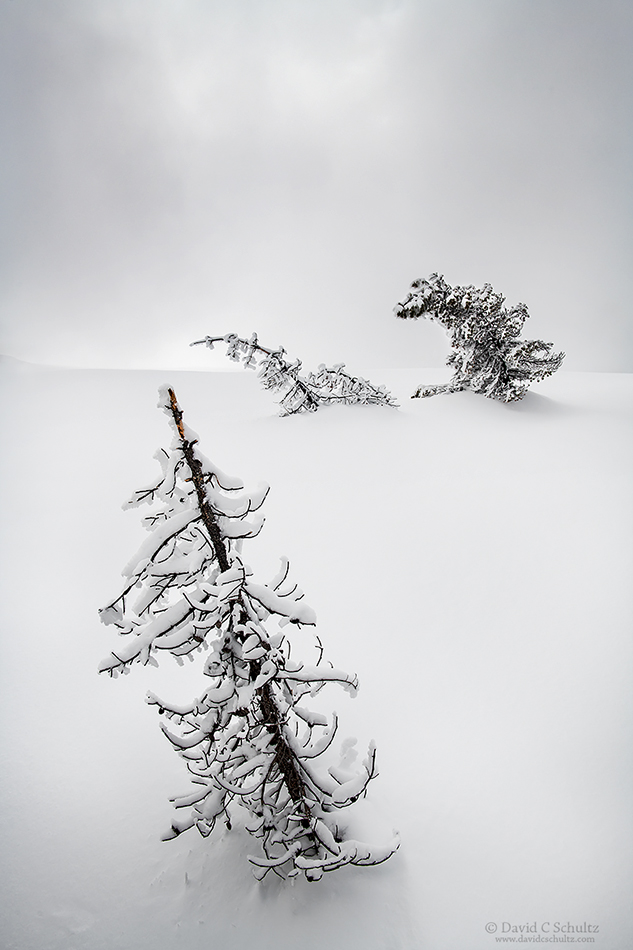 Anyone that has joined me on one of my photography tours, especially in Yellowstone National Park knows about my interest in photographing dead trees. There are several select trees within the Park that I've captured year after year in many different lighting and weather situations. Around the geyser basins it's common to find trees that have been choked off from a fresh water source.
This image was shot along the boardwalk in the Midway Geyser Basin late in the afternoon using a Nikon D850, Nikkor 24-70mm, f/11, 1/200 sec., ISO 64, EV -1.33
More details thanks to the National Park Service…
"Much of the soil within the Yellowstone Caldera is the product of hardened lava flows from the region's volcanic past and is unsuitable for many types of trees.
The central part of the park is characterized by miles upon miles of lodgepole pine, a tree which thrives in the slightly acidic soil of the caldera. The roots of lodgepole pine extend sideways rather than deep into the ground—an advantage in the caldera where the topsoil is very thin and contains few nutrients.
Dead lodgepole pines near some hydrothermal areas look as if they are wearing white anklet socks, at one time called "bobby socks." The dead trees soak up the mineral-laden water. When the water evaporates, the minerals are left behind, turning the lower portion of the trees white."
---
You might also like