Yellowstone Wildlife Photography Tours

Ever get that feeling your being watched? A member of the Wapiti Lake Pack of wolves gave me a big surprise when it came out of the woods heading right in my direction. We had seen it about 30 minutes earlier and decide to turn the snowcoach around to get a view of it as it came down the trail.
A Selection From The 2021 Yellowstone Winter
For several years I've been leading my private and semi-private wildlife in winter photography tours into Yellowstone. The 2020-2021 season was incredible. I spent almost every day from Christmas to the end of February in the Park and along with my guest we had some very special moments watching and of course photographing the animals in Yellowstone. We had wolves, elk, coyote, fox and of course the frost covered bison. I think one of my favorites this past year was to see and also have several opportunities to photograph pine martens.
Here are a few of the images from last season. More can be seen in the Recently Released portfolio as well as the Yellowstone collection.
At this time only one spot remains open for the 2022 season. These are private and semi-private tours and more information, including dates for the 2023 season, can be found at this link.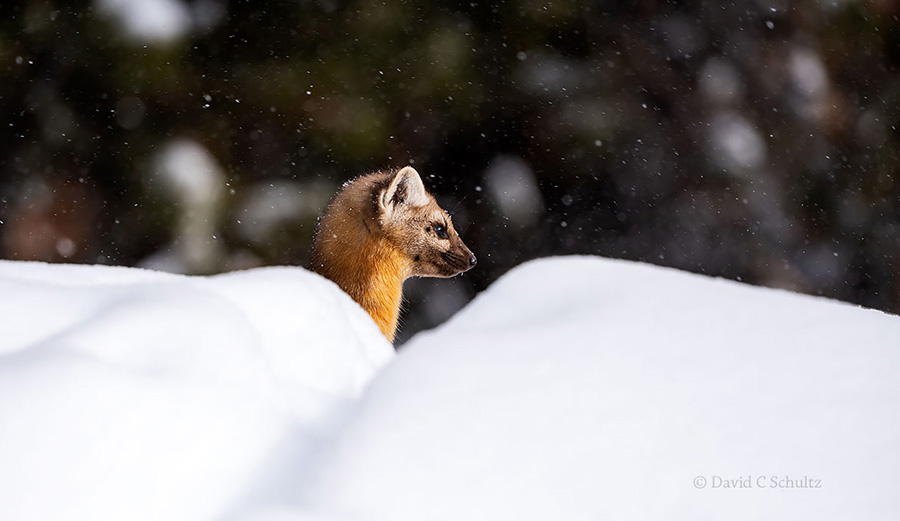 One of several pine martens we saw last winter and unlike previous years they finally cooperated and allowed us plenty of time to photograph them.  Nikon Z7ii and Nikkor 180-400mm f4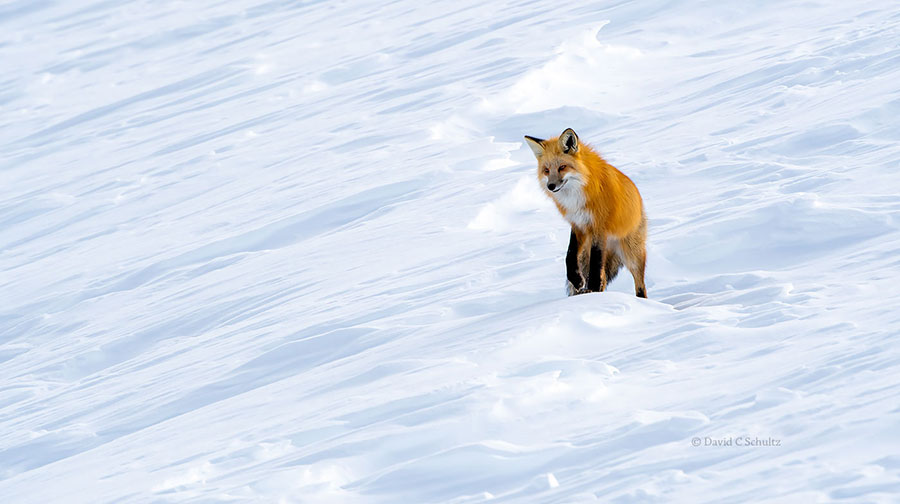 The wind comes in strong and seems to last forever in Hayden Valley. One of the results of that is the patterns it carves out of the drifting snow making a great back drop for scenes like this, the red fox waiting for the right moment to pounce. The downside, for the fox anyway, is how packed the snow becomes making it hard on it's nose when he goes for a dive!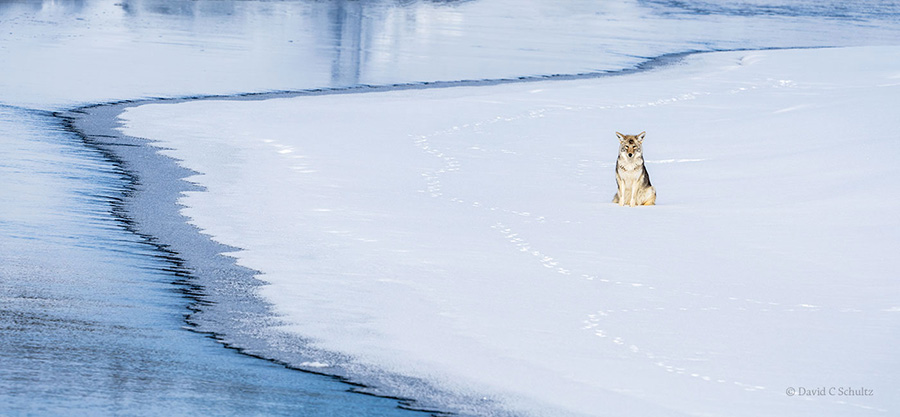 We spent well over an hour watching this coyote as it wandered up and down the edge of the ice on the partially frozen Yellowstone River. It was well aware of us and occasionally just sat and stared back. It knew we were of no threat being on the opposite side of the river. What really drew my attention to this image was the patterns along the edge of the ice. A fair amount of time was spent hoping the coyote would head over towards this location so I could incorporate it into a nice clean and more interesting composition.
I hope you enjoy the images, a very small part of my collection from last winter. If you would like to join me on future Yellowstone photo tours please check out this link and or contact me with any questions.
---
You might also like